INNOVATIVE LAURIAD® MUCOADHESIVE DELIVERY SYSTEM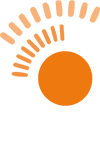 OVERVIEW OF THE LAURIAD® TECHNOLOGY
• Innovative and patented drug delivery system based on a mucoadhesive tablet developed to ensure targeted diffusion and increase patient compliance.
• The tablet formulation is based on a novel natural biodegradable polymer derived from milk protein concentrate (MPC) in combination with hydrophilic matrix made of hypromellose, associated with active pharmaceutical ingredient (API).
• When applied under a patient's upper lip, the tablet slowly swells, adheres and dissolves within 12‐16 hours, allowing the slow release of the API.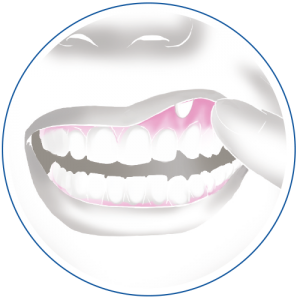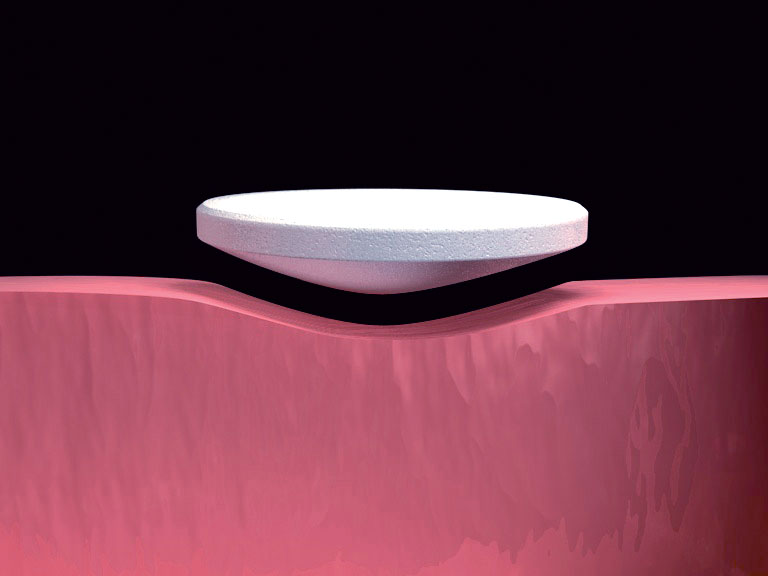 • Buccal tablet applied to the canine fossa
• Penetration of water and hydration of hypromellos
Resulting an immediate mucoadhesion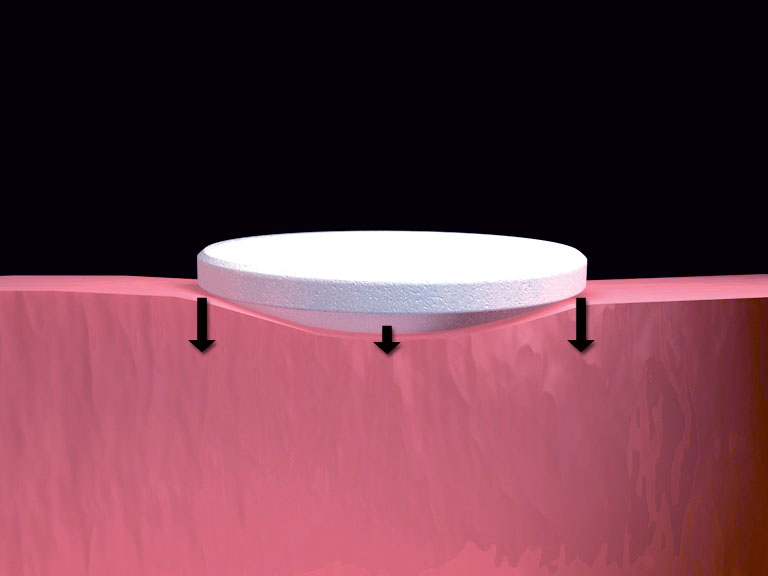 • Adhesion to the gum
• Hydration of milk proteins and protein interaction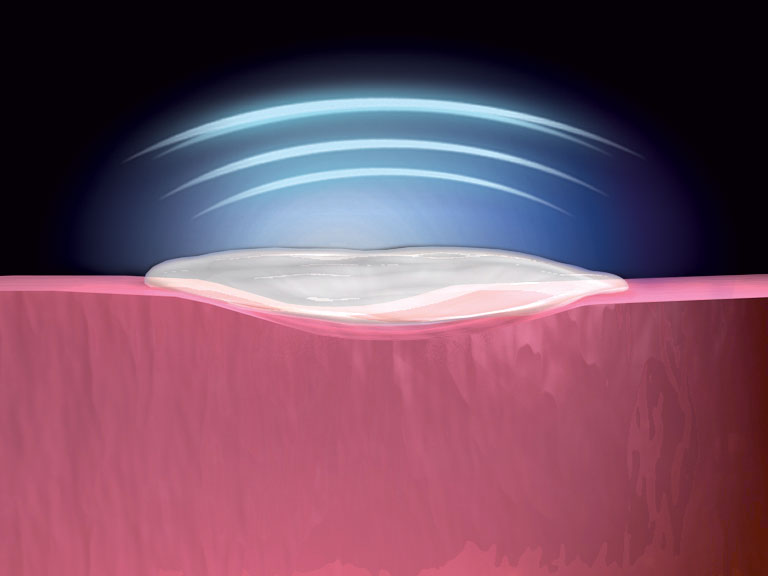 • Progressive release of active compound thanks to the hypromellose
Release of the API and then complete disintegration of the tablet